Diamond Wire Cut-Off Saw 16 Round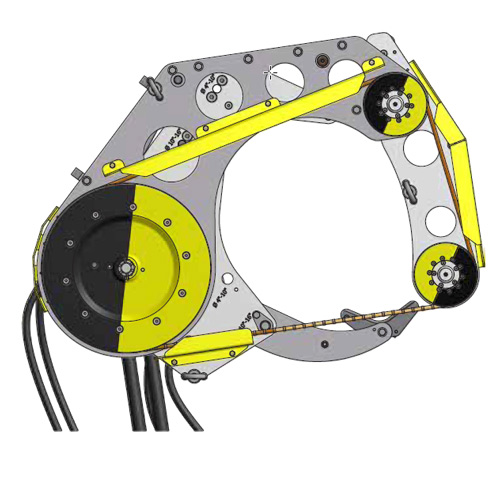 4 inches to 16 inches
102 mm to 406 mm
The Mactech 16 inch Cut-Off Diamond Wire Saw is designed for ultimate versatility and restricted space situations.
The small 16 inch cut-off saw makes it ideal for smaller projects and an excellent tool for quick diver setup.
The ultra compact and lightweight nature of the DWS-16co make it an excellent choice for a variety of subsea cutting projects.
Subsea projects times often take place in rough conditions and the robust design will help meet those challenges.
Operational Benefits
Compact and portable.
Get all the capabilities of our larger saws in an affordable and easy to use unit.
Cuts pipe, multi-string casing and pilings, even cuts bundled wire
Lightweight and easy to manoeuvre.
The DWS-16co weighs only 210 lbs.
Cuts round or square structures
Robust design allows for continued operation in tough conditions
Designed for ultimate versatility and restricted space situations
Ideal for smaller projects and quick diver setup
Ultra compact and lightweight
Diamond Wire Cut-Off Saw 16 Round
4 to 16 inches
102 to 406 mm
43 x 24 x 10 inches
1092 x 610 x 254 mm
60 x 48 x 36 inches
1524 x 1219 x 914 mm
Need Something Bigger
Click on the Cut-Off Saw Below!