Esco APS Saw Blades
Saw blades are for use on all ESCO Tool Air-Powered Saws.
They function in a way that leaves no heat affected zone (HAZ) on severed material, making it very easy to further fabricate and weld.
Blade requirements can change depending on your job application so please contact us if you need any help determining the best option for you.
For best saw guard options, please see our Air-Powered Saw product pages.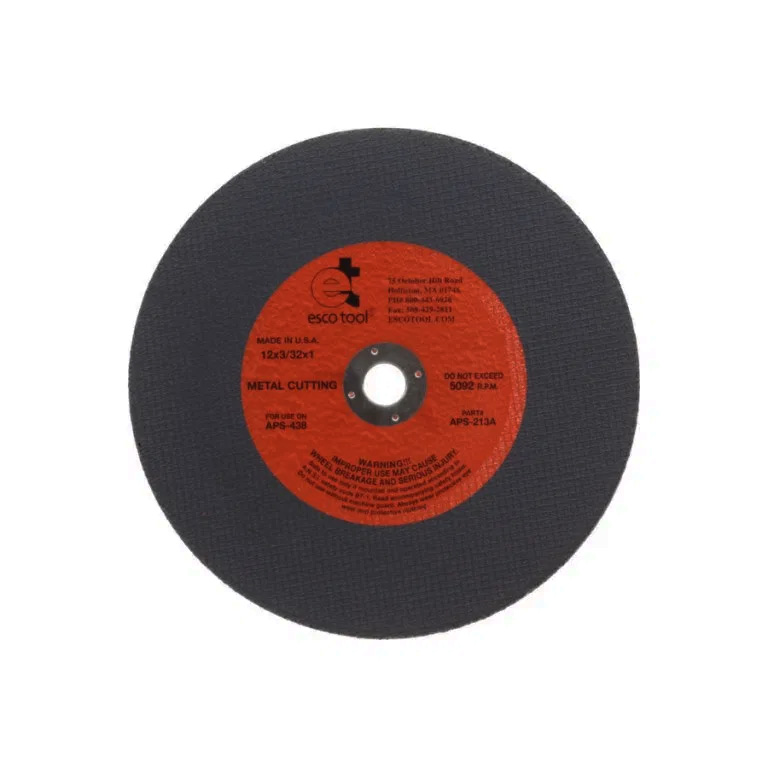 Abrasive Blades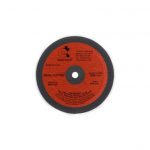 APS-211
8" / 203.2mm cut-off blade 1/16" / 1.6mm wide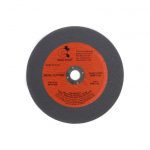 APS-212
10" / 254mm cut-off blade 1/16" / 1.6mm wide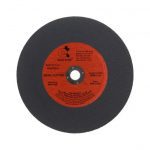 APS-213A
12" / 304.8mm cut-off blade 3/32"/ 2.4mm wide Steel Cutting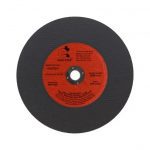 APS-213D
12" / 304.8mm cut-off blade 3/32"/ 2.4mm wide Stainless Steel Cutting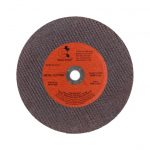 APS-213F
12" / 304.8mm Cut-off Blade 1/8"/ 3.2mm wide Steel Cutting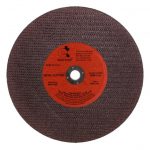 APS-214
14" / 355.6mm Cut-off Blade 1/8"/ 3.2mm wide Steel Cutting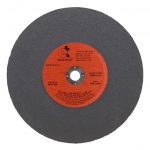 APS-214A
14" / 355.6mm Cut-off Blade 1/8"/ 3.2mm wide Masonry Cutting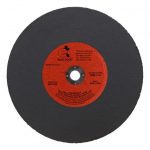 APS-214B
14" / 355.6mm Cut-off Blade 1/8"/ 3.2mm wide Stainless Steel Cutting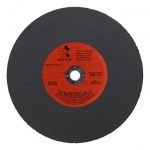 APS-214B
14" / 355.6mm Cut-off Blade 1/8"/ 3.2mm wide Stainless Steel Cutting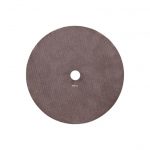 APS-215
10" / 254.0mm Membrane Removal Blade 3/8"/ 9.5mm wide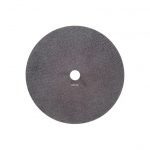 APS-215A
10" / 254.0mm Membrane Removal Blade 1/4"/ 6.4mm wide
Carbide Blades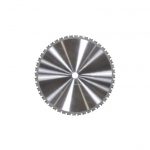 APS-210A
8.25" / 209.6mm Carbide Blade 0.8" / 20.3mm Wide Requires Special Flange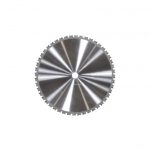 APS-210B
9" / 228.6mm Carbide Blade 0.8" / 20.3mm Wide Requires Special Flange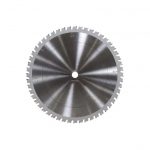 APS-210C
10" / 254.0mm Carbide Blade 0.85" / 21.6mm Wide Requires Special Flange