Griptight® Isolation Plug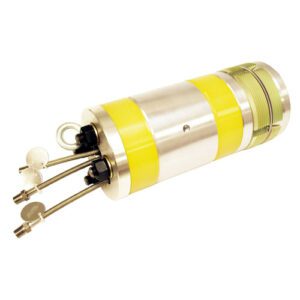 Monitor Upstream Pressure, Isolate & Test Weld Connections with One Tool!
Protect your plant personnel today!
Positively isolate and monitor potentially explosive vapors during hot work, then hydrotest new weld connections with one simple to use tool.
Dual port design creates a positive pressure barrier between the seals – safely isolating the hot work from any residual upstream gases.
GripTight Isolation Plugs integrate our GripTight gripper technology and the functionality of a conventional Double Block and Bleed for increased operational safety, minimizing risk of accidental blowouts/expulsions due to unexpected upstream pressure.
Operational Benefits
Monitor potentially explosive vapors during hot work
Dual port system allows water to be circulated between seals, providing improved cooling during pre/post weld procedures
Gripper technology minimizes risk of accidental blowout/expulsion
Creates a positive pressure barrier between seals
Lightweight, aluminum and steel construction
Perform tests with less than a gallon (3.8L) of water – reducing fill times, and waste/treatment expenses