High Lift Flange/Weld Test Plug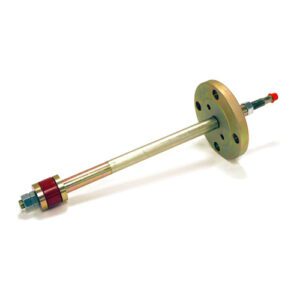 Purge, Weld, and Test Flange Connections with the Same Plug
All Flange Styles Improved Seal-to-Pipe Clearance
EST reduces the expense, downtime delays, and waste disposal problems associated with conventional flange-to-pipe weld testing.
Our High Lift Flange/Weld Test Plug lets you monitor upstream conditions, isolate and purge the weld area, perform the weld, and hydro test weld joint to ANSI B16.5 requirements using only one tool.
No blind flanging upstream, no vacuum truck for evacuating the line, and no X-raying. Just a simple, rock-solid tool that saves time and money every time you use it.
Each flange test requires a minimum amount of water, and there's no need to fill the entire line.
You'll use less water,and minimize your environmental liabilities.
Operational Benefits
Fast, Easy Installation for Flange Tester.
Faster Pipe Repairs and Retrofits.
Improved Seal-to-Pipe Clearance: Plug can be easily installed and removed, even where there is severe weld protrusion.
Reduces NDE.
Low Water Requirements: Results in less waste water.
Safe: A minimum of 1.5:1 safety factor.
Rugged: Heavy-duty construction.
Segmented Compression Tube: Allows adjustment of seal installation depth.
Versatile: Seal and washer sets easily change to accommodate different pipe schedules.
Ported Center Shaft: Permits monitoring of upstream pressure of inert gas rejection.
Super Stock: Sizes from 3/4″ to 12 " are available for same day or next day shipment.
Seal Materials: Urethane Standard.
Quality Assurance System: Manufactured under a Quality Assurance Program certified to ISO 9001:2000 and several U.S. nuclear industry standards including ANSI N45.2, NQA-1, 10CFR 50 Appendix B, and 10CFR 21.
Hydrostatic Test & Isolation Plugs