Inline Diamond Wire Saw
48i AF SS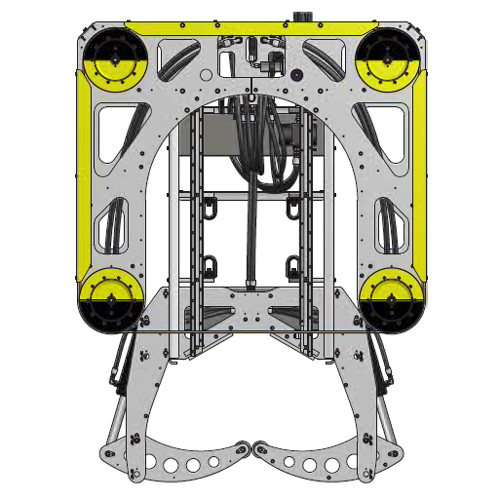 20 inches to 48 inches
508 mm to 1219 mm
All of the Mactech Offshores Diamond Wire Saws are designed for maximum cutting range flexibility, a small footprint, and reliable operation.
The workhorse of the diamond wire saw fleet, Mactech Europes Inline Saws have all the features you need to efficiently cut multi-string applications or heavy wall legs and cross members.
The Mactech 48i Inline Saw is designed for subsea cutting of a variety of materials and projects.
Typical uses include offshore decommissioning, and subsea or topside maintenance.
These saws have performed thousands of successful cuts in the Gulf of Mexico and around the world.
Operational Benefits
Used for subsea and topside cutting
Operates in any position
Hydraulic feed and clamp system
Cuts multi-string casing, square piles, steel and concrete
Easily modified for specialized cuts
Cuts in any orientation, upside-down, right-side up, or at any angle
Rigid frames make repeatability and back cutting easier and more accurate
Powerful drives cut through the toughest steel aggregates, with fewer hang-ups
Compact and lightweight designs which take less deck space and reduces excavation for BML cut
Inline Diamond Wire Saw 48i AF SS
20 to 48 inches
508 to 1219 mm
134 x 82 x 38 inches
3404 x 2083 x 965 mm
Dry 4500 lbs | Wet 20 lbs
Dry 2014 kg | Wet 9 kg
115 x 82 x 38 inches
2921 x 2083 x 965 mm
Need Something Bigger Click on Your Required Size Below!