Mactech Europe's Pipe End Measurement System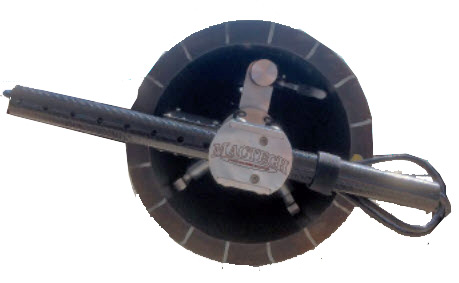 Mactech Europe's Pipe End Measurement System is a laser measurement tool designed to precisely measure the inside diameter, outside diameter and wall thickness of a pipe end.
This tool is capable of single measurement at 1 or 4 inches from the pipe face, or simultaneous double measurement at 1 and 4 inches from the pipe face.
Resulting data can be analysed to determine if each end meets dimensional tolerances.
The pipes can then be identified and sorted into an optimized pipeline fit up that minimizes ID, OD and wall thickness mismatches.
The end matching software optimizes hi-lo mismatch on the ID and wall thickness, and presents the data in order, with rotation angle and resulting hi-lo mismatch.
Additional Information
On-site calibration with calibration ring
Temperature compensation
Multiple software license options available
Export data to Excel spread sheet
Automated measurements
1″ or 4″ measurements locations
User & Data logging
Wireless communication to control computer
PME Specifications
Maximum Outside Diameter
48 inches
Minimum Inside Diameter
6 inches
Maximum Wall Thickness
2 inches
Measurements Per Pipe
2000
Accuracy
+/- 0.002 inches
Repeatability
+/- 0.001 inches
Time Per End Measure
45 seconds
Power Source
110V, 50-60 Hz
Weight
30 lbs.