Pop-A-Plug® Cpi/Perma Medium Pressure Tube Plugs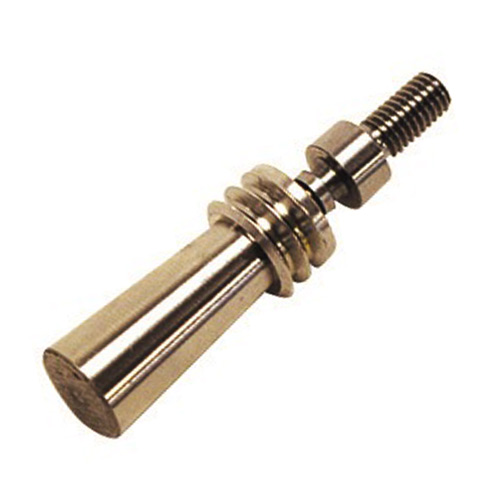 0.472" to 2.067" (11.99mm to 52.5mm) Tube I.D.
Permanent sealing solution for leaking heat exchanger, condenser and boiler tubes.
Pop-A-Plug CPI/Perma Medium Pressure Tube Plugs feature internally and externally serrated sealing rings designed to maintain a helium leak-tight seal under extreme thermal and pressure cycling.
EST Group's mechanical tube plugs install hydraulically in minutes with a unique engineered breakaway.
Controlled installation force limits operator fatigue and prevents damage to the tube, tube sheet and surrounding tubes.
Pop-A-Plug Tube Plugs accommodate a broad range of tube sizes and materials, with full material traceability documentation available to support fossil, nuclear, refining, petrochemical and chemical industry requirements.
Operational Benefits
Eliminates welded or explosive plugging methods
Resistant to thermal and pressure cycling
Lowest lifecycle cost compared to alternative plugging methods available
Maintains helium leak tight seal to 1 x 10-6 cc/sec
Plug material matches tube material mitigating thermal expansion, contraction issues, and undesirable galvanic corrosion
Accommodates Through-the-Tube Plugging applications
Meets ASME PCC-2* recommendations and EPRI** criteria
Large inventory available with 24/7 emergency manufacturing capability
Pop-A-Plug® Cpi/Perma Medium Pressure Tube Plugs
0.472" to 2.067" (11.99mm to 52.5mm) Tube I.D.
Larger/smaller sizes available upon request
Up to 1,000 PsiG (68.9 BarG)
Brass, Carbon Steel, 316 Stainless Steel, 304 Stainless Steel, 4142 Alloy, 70/30 CuNi, 90/10 CuNi, Monel, Duplex 2205, Chromoly Grade 11, Chromoly Grade 22, Titanium.
Additional alloys available, contact Customer Service for full list
Pop-A-Plug® Tube Plugging System