Portable Line Boring
Portable Line Boring Machines for Sale or Rent
Mactech's affordable, on-site machining services will minimise your downtime and maximise your productivity.
Call Mactech Europe today for the solution to your on-site boring projects.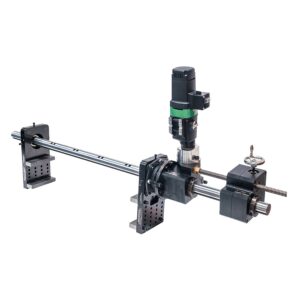 Using Mactech Europe's range of line boring equipment, almost any application can be undertaken, no matter how large or small.
Our machines are either electrically, pneumatically or hydraulically operated.
The equipment will work in any axis i.e. horizontal, vertical or on an incline, and is quick and easy to set to the datum's provided.
These line boring machines are utilised in a wide range of industries, such as construction, agriculture, mining, power generation and petrochemical.
MBMC Portable Boring Systems, the tools to use for your largest bore repairs.
For over 90 years MBMC portable boring machines have kept industry up and running. These rugged and versatile machines have been used on the most challenging on-site boring and facing applications; from turbine machining to ocean-going vessel repairs.
The extremely rigid structure and reliable operation ensure your cuts will be accurate and setup will be easy. If you have a unique or challenging job, our design team will create a custom setup for your application.