Griptight® Elbow Test Plug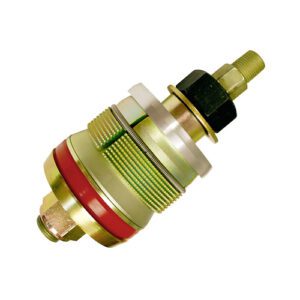 Test Long Radius Elbows to 3,350 PsiG (231 BarG)
Eliminate welding on end caps/pups with EST Group's GripTight Elbow Plug. Designed for testing piping, spools and pipe systems terminating in long radius elbows.
GripTight Elbow Test Plugs use patented GripTight MAX grippers to provide a safe and effective testing environment by using test pressure to grip more securely against the pipe.
Superior solution for testing pipe spools and piping systems for elbow applications!
Test Pressure: 3,350 PsiG (231 BarG) – higher pressures available
Size Range: 2" – 24" (DN50 – DN600) – larger sizes available
Standard Seal Material: Urethane – alternative materials available upon request
Operational Benefits
Orientation Free Installation – no need to align with elbow
Patented Dual-Serrated GripTight MAX® gripper design
Patented Floating, Self-Aligning grippers & seal
Easy Installation – No welding or hot work required
Ideal for horizontal & vertical applications
Fits any long radius elbows
Self-gripping design uses test pressure to increase holding power
Saves significant time vs. welded-on end cap/pup procedures
Hydrostatic Test & Isolation Plugs